Best quality Steel to meet strictest requirements
We utilizes exclusively hot-forming steels. Special steels with high heat resistance and toughness are also used. Thus, even with critical tongue ratio, best results can be achieved.
Development and Design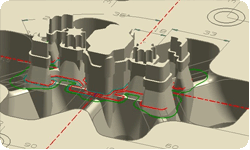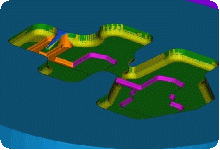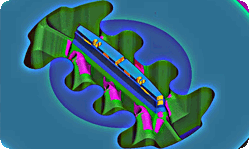 The design is the important aspect of the die manufacturing process, We develop and design extrusion dies in 2D and 3D CAD under consideration of our know-how in material flow behavior.
Die Manufacturing
Dedicated employees, state of the art production facilities and computer-aided machiningt systems. Our integrated, customised CAD/CAM system,consisting of CNC machining centres, CNC lathes, and CNC spark erosion machines (wire & sink) enables us to maintain consistency in a quality product. REFORM continues to be a 24 hour operation in order to meet our customers needs and provide quick turnarounds on urgent dies. As well as dies we can supply associated press tooling such as die rings, bolsters and shims.