Our primary mission is to provide dies which will produce quality product with maximum speed and efficiency, primarily by designs that ease the extrusion process and assure long operating life – conditions that support extruder demands..
We believe in the concept of the die maker partnering with the extruder, and together working to improve the extruder's productivity and profitability.
Our production capabilities exceed 500 dies a month, supporting extruder serving construction, automotive and consumer goods markets. Rely on our capacity to help push your operation to new levels of productivity.
Flat /Solid Dies
Precision for challenging profiles
A die plate with recess or a feeder plate, form the basis of every flat extrusion die. they are ideally suited for producing flat profiles with thin walls or complex profile areas with small features.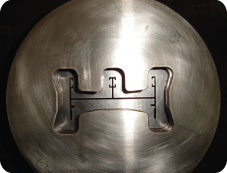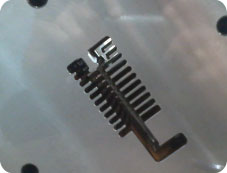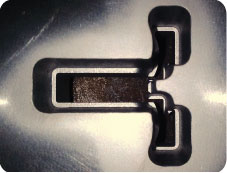 REFORM's flat extrusion dies are always a good choice when profiles with tight tolerances are required or a consistent high surface quality without flow line has to be achieved.
Porthole Extrusion Dies
Innovative solutions for complex profiles
With its porthole extrusion dies, REFORM guarantees high production reliability with only minimal tolerance fluctuation. Innovative results are achieved through the use of high quality steels in combination with the most current construction know-how. The latest flow findings are always taken into account.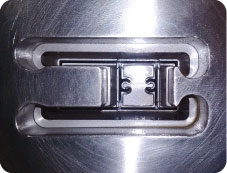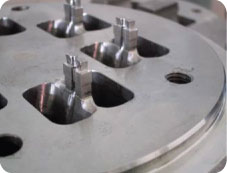 The targeted use of central feeding and solid tool engineering makes it possible to provide individual solutions for even complex profiles.
Multi Hollow Dies
Our area of specialization
One of our specialization is in the manufacturing of dies for multi hollow profiles .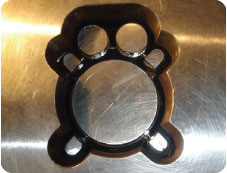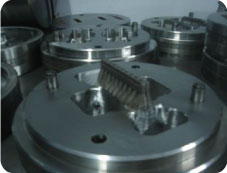 We offer extrusion dies for
Solid shapes (Flat, pocket, feed Plate)
Heat sink profiles (high toungue)
Hollow profile (Port-hole)
MultiHollow hollow profile (micro bridge, multiple hollow)
Other support tooling
Backers
Bolsters & Sub Bolster
Die rings
Dummy Block etc